Your Photos…Our Photo Album!
Show us your stuff!
Children of Stillwater, OK, brought Christmas in July to their city as they performed Mayron Cole's "Toy Shop Christmas". Rana McCoy directed and staged the presentation. There were five performances at the city library.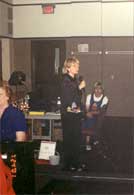 Rana McCoy welcomes the crowd to the library in Stillwater, OK.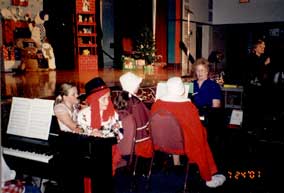 Students perform "Silent Night" in ensemble with Mayron Cole (in blue.)
Carolers in Victorian dress performed before the show.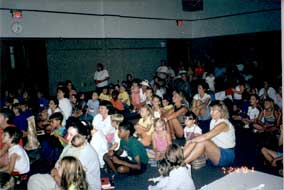 The crowd waits expectantly for the operetta to begin.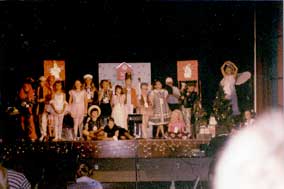 The cast was brightly costumed.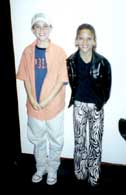 "Kimmee and Jimmee Gimmee" learned the true meaning of Christmas in The Toy Shop Christmas presentation.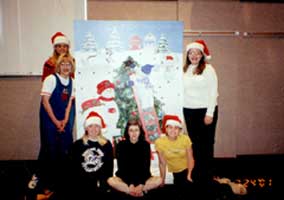 Thanks to all the helpers who made the operetta presentation such a success!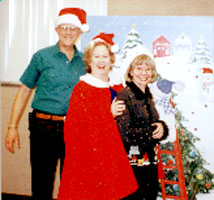 Bill and Mayron Cole pose with Rana McCoy after one of the five performances of Mayron's Toy Shop Christmas in Oklahoma. For next summer's theatrical presentation, Rana is writing a patriotic extravaganza.
Show us your stuff and put your photos here! We want to show YOU off! If you'd like to submit photos showing you and your students in action, please send either a regular photograph (and we'll scan it; photos will be returned) or a scanned image saved as a jpg to the Mayron Cole Music Conservatory. See our Contact page for mailing instructions.