TIPS FOR TEACHING IN GROUPS FOR ALL AGES AND ALL LEVELS...
5 min.: Review old music at the studio keyboards.
15-20 min.: Go to Theory Game Fun Time to teach new concepts for today's lesson and review previously taught theory. Use silent keyboards as a 3-D teaching aid to teach new notes at game time.
15-20 min.: Go back to the studio keyboards to learn and play today's new music using the knowledge learned at today's Game Time.
DO NOT attempt to play new music until all of the new concepts have been completely mastered at game time! Continue game time as long as it takes for the students to understand everything necessary for today's lesson. You will be amazed at how successful this teaching technique is.
Left over time: Work the "Fun Sheets" from today's lesson in class, review fun sheets from previous lessons, play at randon any of the "FOUR BEFORE" pieces in the book.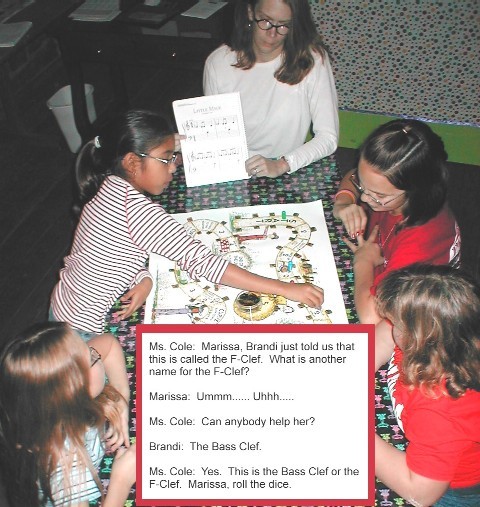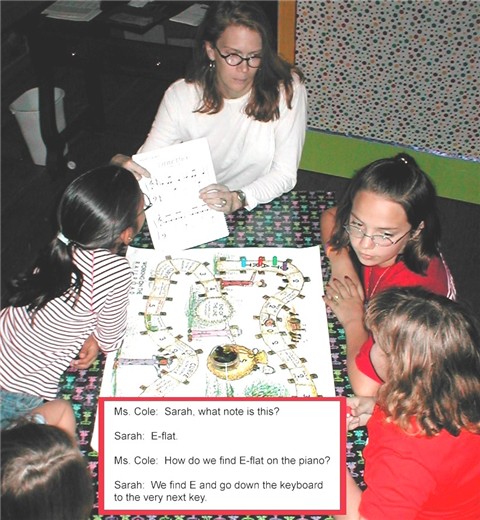 YOU CAN ALSO ASK KEYBOARD QUESTIONS AT GAME TIME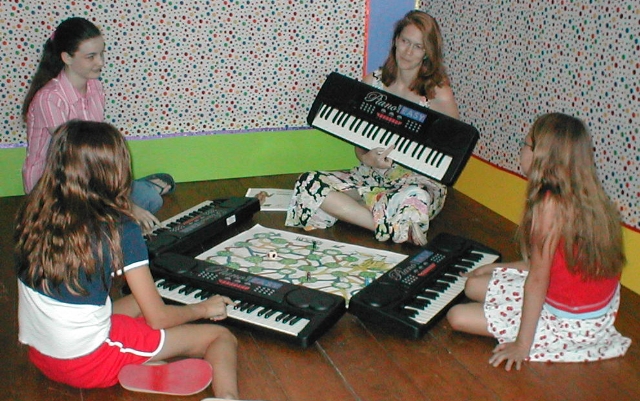 RETURN TO THEORY GAME MAIN PAGE